Dear Santa,
Thank you for all my lovely presents last year.  I have been very, very good this year as well, and If you think I deserve them, I would be very, very grateful if you would gift me any of the following for Christmas this year.
Some dressmakers scissors are just so beautiful that you ache at the thought of them. These are those shears for me. *sigh* Want.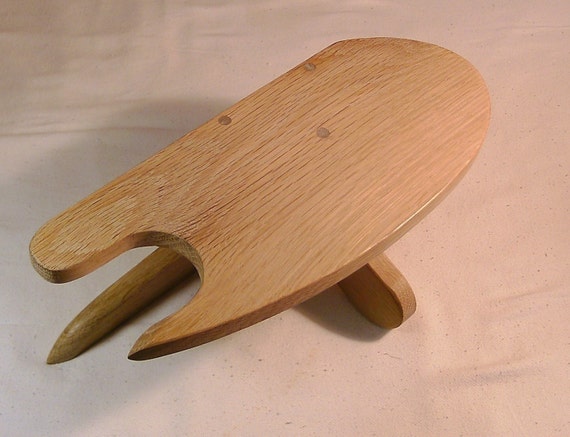 Just look at this – absolutely stunning, isn't it. And you just know it would give you the crispest pressed seams and edges. Made of oak in the UK, it's just £31 + shipping on Etsy. I always prefer to support independent makers, especially when they make such beautiful and practical objects.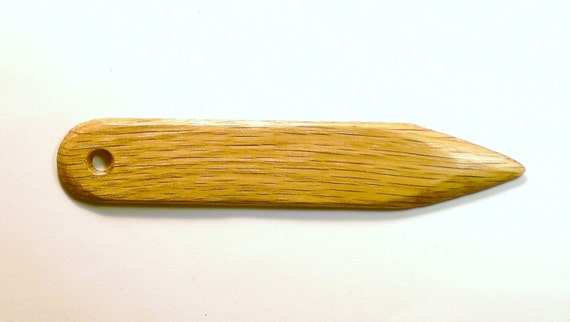 Made by the same maker that made the tailor's board above, this point turner is also made of oak, is made in the UK, and would make an amazing stocking filler for the sewer / sewist / seamstress in your life. (Or for me, for that matter.) Just £3.25 plus postage – frankly it would be rude not to.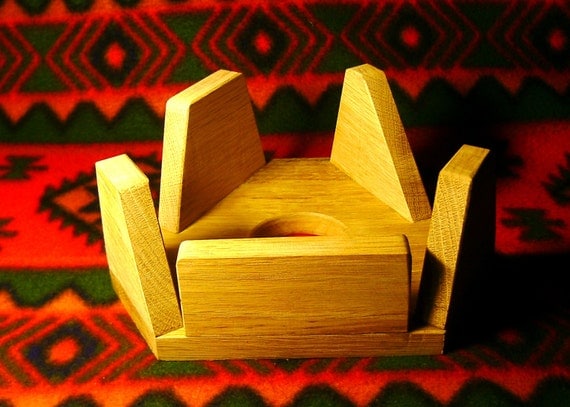 OK, I promise this is the last one – from the same maker again, an oak ham holder. (If you aren't familiar with them, a ham is a sawdust-filled fabric form used for pressing curved seams and French darts, so called because it looks like a joint of ham. If you sew you should consider investing in one. The ham holder holds the ham on its end to access the smaller curves when pressing). I'm not going to tell you the price this time – you'll have to take a look. *I promise I'm not sponsored or in any way affiliated to this maker – I just love their stuff!
WANT!!!! Yes, I know they're expensive and I probably don't sew with knits enough to justify the expense – but that really doesn't stop my yearning.
It's a mechanical pencil with coloured chalk. Again, I WANT!
I had no idea this existed until this very moment, but now I want one
It's a sewing multi tool. No, I don't know either – but it looks great and would certainly help fill a stocking.
Merchant & Mills Seamstress Mug
The 'Seamstress' mug from Merchant & Mills is £9.00 + postage. It's bone china, people – what're we waiting for? We NEED this in our lives!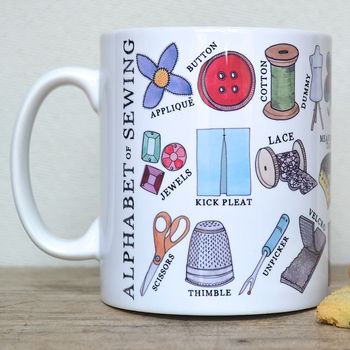 It's another mug! Don't try to tell me you don't have a load of chipped mugs in the cupboard that need replacing. I know you do. Everybody does. Now we can replace them with gorgeous sewing mugs.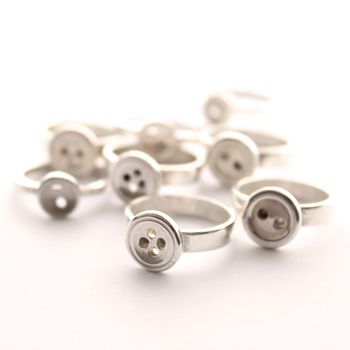 I don't actually ever wear jewellery, but that doesn't mean that I don't own it. I would probably never wear these – but look how cute they are! Lush!
Thank you very much, I hope you had a lovely summer and that the reindeer and Mrs Claus are keeping well.
With love and Gratitude,
Eluned
xx
PS – Yes, I know it's still only mid November, but I always feel it's better not to trust last minute delivery times, don't you?
Join my mailing list
Did you enjoy reading this? Join my list for a monthly round-up of my blog posts, news, and sneaky little offers and treats